Delivering excellent customer service to customers is crucial for businesses in the rapidly changing technological world of today. Customers have many options in highly competitive markets, making it quite simple for them to switch their loyalty to brands offering higher levels of customer satisfaction.
The majority of today's consumers are constantly using the internet; therefore, they are used to a constant flow of information and visibility for their products. The majority of firms are moving their services to digital platforms nowadays because they offer simple service access and transparent visibility into the various service delivery stages.
At this stage, IT Asset Tracking Solutions become crucial to delivering excellent customer service. This is where you should utilise asset-tracking software to make your work easier and better!
What is Asset Tracking System?
An asset tracking system is a technology-based solution that enables companies to keep track of and manage their physical assets over the course of their entire lifespan. It often involves the use of hardware, software, and tracking technologies like barcodes, RFID, or GPS.
Organisations can use the system to track asset location, movement, status, and other pertinent data in real-time. Businesses can increase operational efficiency, inventory management, resource allocation, stop asset loss or theft, and ultimately provide better customer service by putting in place an asset monitoring system.
Why is Asset Tracking Crucial for Customer Service?
Asset tracking is essential for customer service since it helps companies to offer customers a seamless and effective experience. Businesses can increase customer satisfaction by effectively measuring and managing assets to make sure the right resources are accessible when and where they are needed.
Businesses can swiftly discover and deploy assets with the help of an effective tracking system, reducing downtime and holding up the delivery of goods or services to clients. This ensures on-time delivery of orders, which fosters consumer loyalty and trust. Asset tracking also enables companies to optimise their inventory levels, avoiding stockouts and ensuring that well-liked products are always available.
Asset tracking also improves customer service by allowing companies to anticipate and address maintenance and repair needs. Businesses can reduce the risk of service interruptions by planning maintenance or replacement ahead of time by tracking the usage and condition of their assets.
Read More – Manage Accurately and Efficiently of Company Assets
An Innovative Approach of Asset Tracking Solution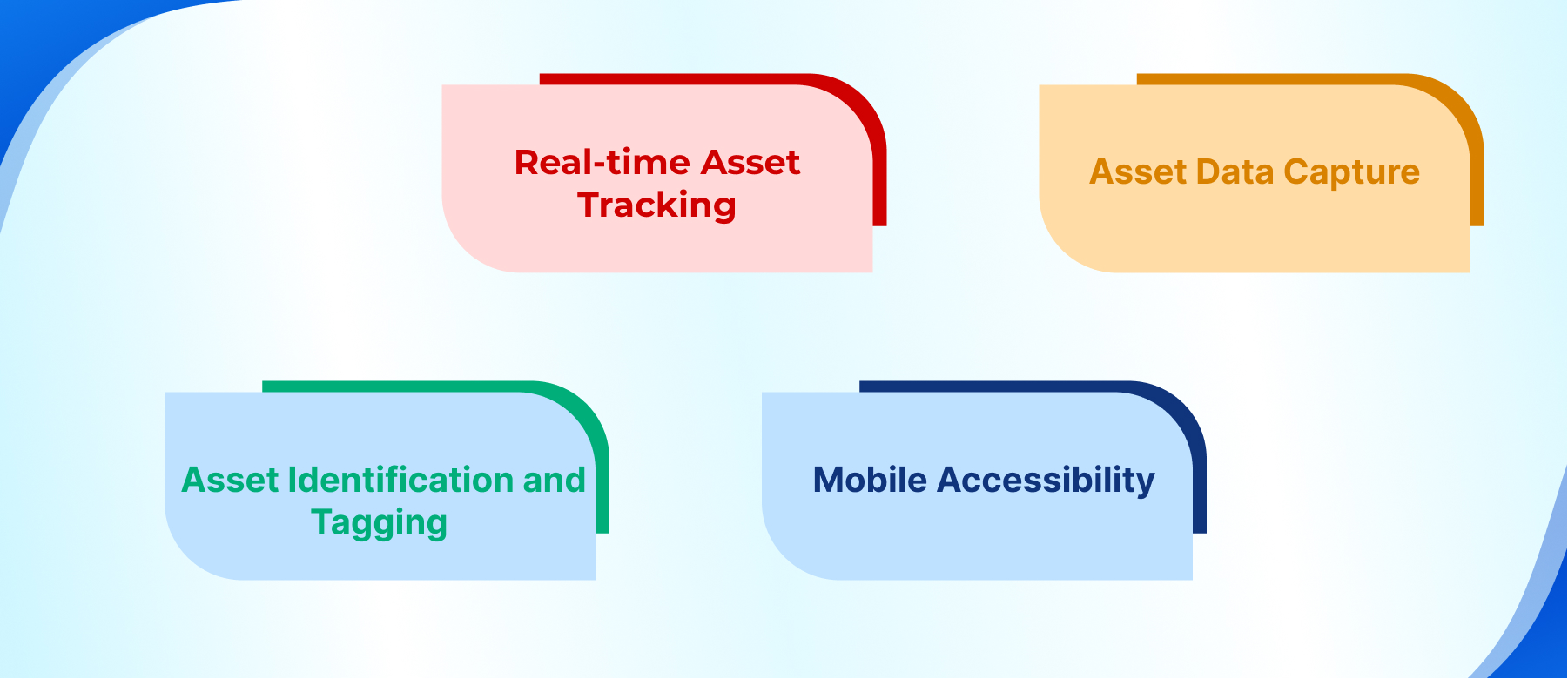 Asset Identification and Tagging: Identifying and tagging assets using unique identifiers like barcodes, QR codes, or RFID tags is the first step in IT Asset Tracking Solutions. This makes it possible to track each item quickly and link it to relevant information.
Real-time Asset Tracking: These systems offer real-time tracking capabilities, allowing firms to monitor the location and movement of their assets. Organisations may accurately track their assets by utilising technology like GPS or Wi-Fi, which improves operational effectiveness and customer service.
Asset Data Capture: Customer Service Tracking Software makes it easier to record important asset data, including purchase information, maintenance history, and warranty details. It is maintained in a centralised database to make it simple to access this information for asset management and customer service needs.
Mobile Accessibility: Many asset tracking systems provide mobile applications that let staff members monitor and control assets while on the go. This feature improves responsiveness and efficiency by enabling field service professionals and customer care representatives to access asset information and carry out relevant tasks directly from their mobile devices.
How is Asset Tracking Software Beneficial for Customer Service?
Faster Issue Resolution: Customer care people can discover individual assets and address any problems more rapidly with this software. Businesses can reduce downtime and improve customer satisfaction by quickly resolving customer issues.
Accurate Asset Availability: This software gives real-time information on asset availability, allowing customer care professionals to give clients accurate and current information. Delays are reduced, and customer satisfaction is increased.
Proactive Asset Maintenance: Asset tracking software enables businesses to plan and monitor proactive maintenance tasks for their assets. Businesses may prevent unforeseen breakdowns, minimise service interruptions, and offer customers uninterrupted service with proactive asset maintenance.
Effective Resource Allocation: Businesses can locate underutilised assets and more efficiently deploy resources by examining asset usage statistics. The rapid fulfilment of consumer expectations is ensured by this resource optimisation, which also cuts back on unnecessary expenses.
Enhanced Security Measures: Theft, loss, or unauthorised access to assets can be avoided with the use of customer service tracking software. Businesses may take prompt action in the event of asset movement anomalies with the aid of real-time tracking and alerts, strengthening security protocols and securing priceless assets.
Make Your Business Successful with Genic Assets
With Genic Assets as your partner, you can be sure of achieving success in your business. You may increase production, minimise losses, and maximise your return on investment thanks to our knowledge, cutting-edge technology, and dedication to customer satisfaction, which set us apart from our competitors.
If you want to know more about the asset tracking software, connect with our team!