You probably service a variety of different buildings, facilities, and cars if you own an HVAC company. It can be challenging to keep track of every task, service, and item you require at times, but that's where HVAC management software comes in. With the help of this software, you can automatically plan appointments, dispatch, track their equipment, and manage inventory. The software can list the appropriate tools for a job or assist with tool configuration.
Businesses and organisations that need to manage their heating, ventilation, and air conditioning (HVAC) systems effectively should invest in HVAC management software. Businesses may use the software to monitor their HVAC systems and make data-driven decisions that will increase efficiency, lower expenses, and save more energy.
But how much HVAC Asset Management software costs is one of the queries that are asked the most.
Factors Affecting HVAC Management Software Cost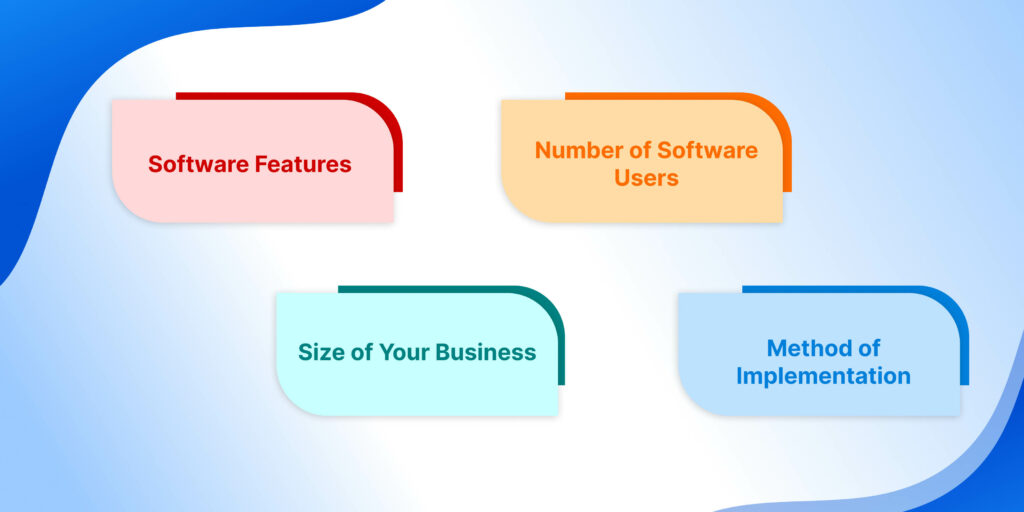 The features that come with HVAC management software have a big impact on how much it costs. The software might come with basic functions like temperature monitoring, or it can come with more sophisticated features like energy management and predictive maintenance. A software's cost is likely to increase with the number of features it provides. Companies should carefully assess their requirements and choose software that includes the functionality they need.
The number of users who will utilise the software will have a big impact on the price. While some software vendors impose a set fee per user, others grant volume discounts. Businesses should estimate how many users will need access to the software and select a provider with a reasonable price based on that estimate.
Another important aspect that has an impact on HVAC Asset Management Software pricing is the implementation method. Cloud-based and on-premises installation are the two main strategies. Since there is no need for hardware installation and the provider handles upgrades and maintenance, cloud-based solutions are often less expensive. On the other hand, on-premise solutions are more expensive because they require hardware installation and business upkeep and updates.
The price of HVAC management software is also influenced by the size of the company. Small firms frequently have tighter budgets and may choose software that is less priced but has fewer capabilities. On the other side, large organisations might need more complicated software with more features, which would increase the cost.
Also Read: Key Features to Look for in HVAC Asset Management Software
Sample Cost of HVAC Asset Management Software
For companies that need to manage their HVAC systems effectively, HVAC Asset Management Software is a crucial tool. The HVAC management software cost can vary on a variety of factors.
Here is an average of what you should be prepared to pay for software solutions in order to determine the finest HVAC software by price and business size:
SMB software costs $20 to $80 per month or $500 to $1,500 upfront.
Mid-market software costs between $80-150 a month and $1,500-$3,000 upfront.
Enterprise software monthly rates of $150 to 300 or up-front costs of $3,000 to 5,000.
Implementation costs, as well as other elements, such as the number of users, will have an impact on these rates.
Benefits of Having HVAC Asset Management Software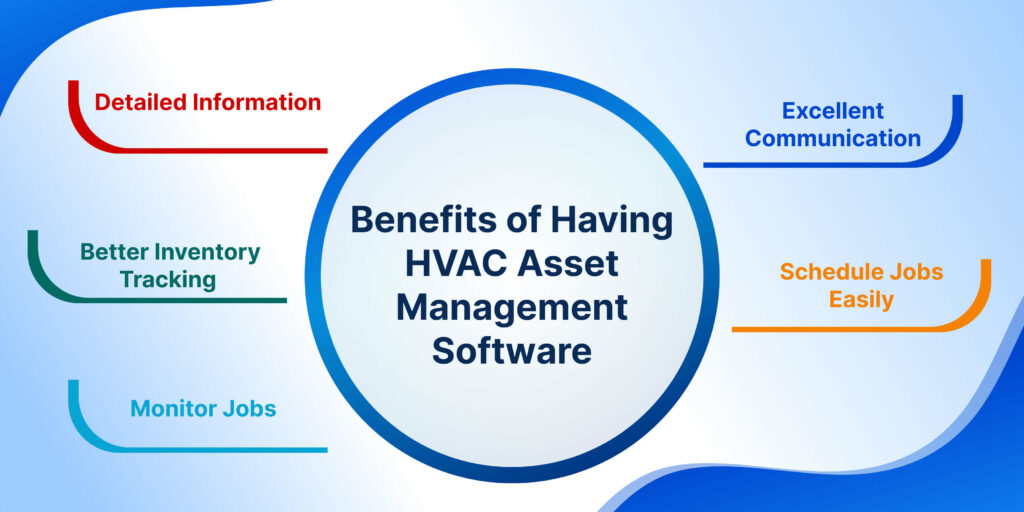 Most HVAC software will help you greatly reduce the amount of time you waste, which saps your company's productivity. HVAC Asset Management System offers a number of key advantages, including but not limited to:
A detailed budget and project tracking can provide you with more clarity regarding your profit margins.
Inventory tracking will give you visibility into your goods.
Through a customer portal, there is clear consumer communication along with immediate reporting and notifications.
Field technicians and HVAC contractors may schedule jobs with ease.
Being able to monitor your jobs and forecast scheduling trends in the future.
Conclusion
Businesses must carefully evaluate their requirements and choose software that enhances productivity, cuts costs, and save more money on energy. HVAC management software is a crucial tool for companies that need to manage their HVAC systems effectively. With the right software, businesses may efficiently manage their HVAC systems and make data-driven decisions that boost their bottom line.
Here, Genic Assets come up with a comprehensive tool suite that lets firms improve productivity, cut expenses, and streamline operations. These features give organisations the resources they need to guarantee that their assets are kept up-to-date and that they have everything they need to function effectively.
We can help you succeed in your everyday operations and begin realising your potential if you're looking for a small business or enterprise organisation. If you want to know more about the software, you can connect with our Genic Assets team!